About Us
Here at Koritas Tires, we have been serving the Inland Empire since 1993, providing excellent automotive and tire service. More recently starting in 2022, we have shifted our focus more towards the offroad/4x4 community while also still providing service to cars of all kinds. We specialize in wheels, tires, lift, kits, suspension work, alignments, brakes, and oil changes. One of our most important values is customer service and understanding that customer satisfaction is number one. We want to ensure that we treat every customer's vehicle like our own and you can be sure to trust us through every step of the way.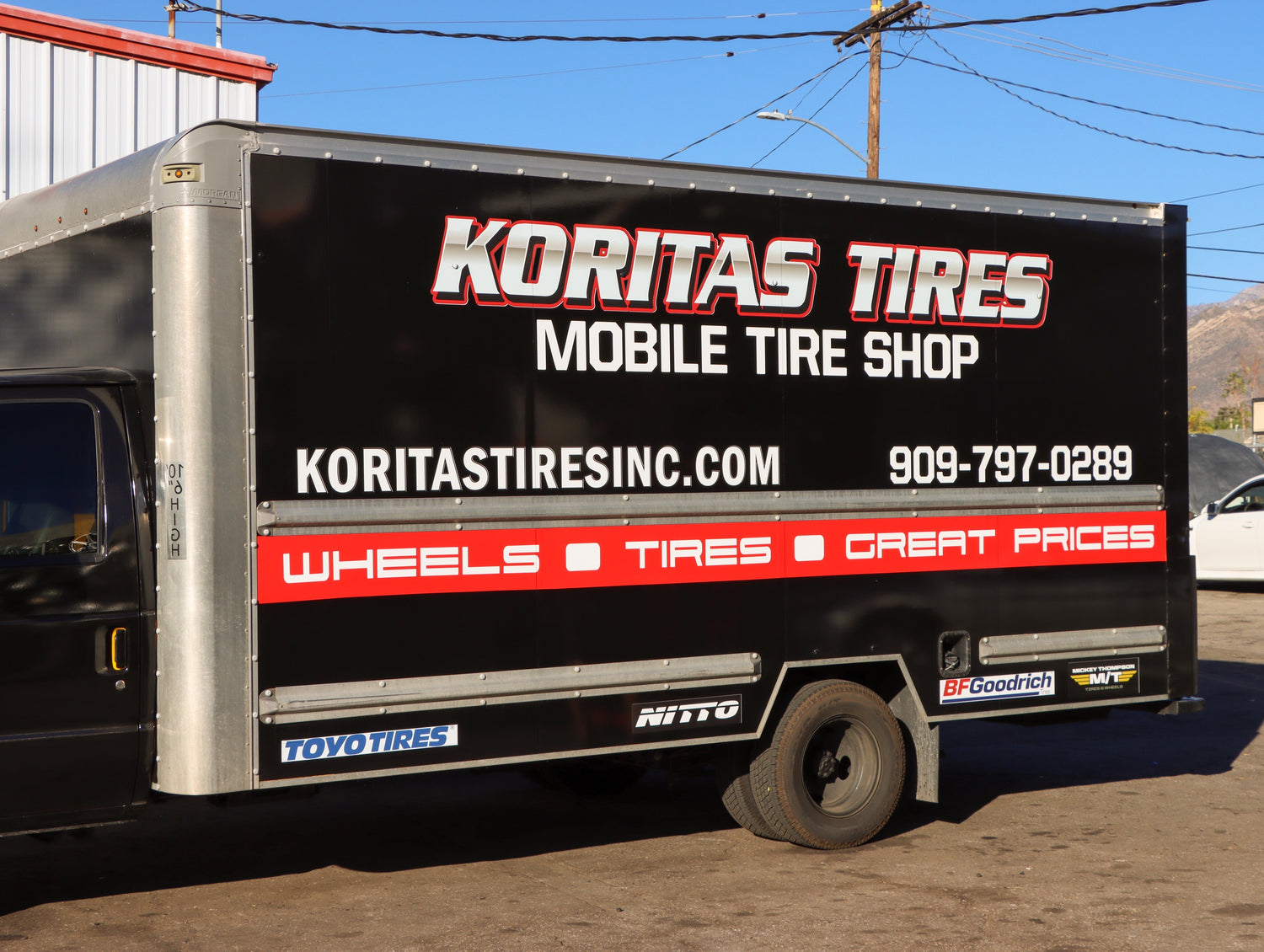 Our Mobile Tire Shop
If you schedule a mobile service, our crew will arrive in our mobile tire shop and be quick and efficient getting your work done!